---
In more recent years, here at BA Systems, we have used an increasing amount of aluminium in our balustrade systems and have proved that this material has several advantages – especially over traditional welded mild steel systems.  We cover this here: What are the 3 main advantages of extruded aluminium balustrades
Aluminium is being increasingly used in many industrial applications for a variety of reasons. Within the construction industry, it is now the second most used metal in buildings after steel.
Atmospheric corrosion is one of the most common types of corrosion responsible for the degradation of metallic structures. Atmospheric conditions such as relative humidity, temperature, sun, pollutants, salinity etc., play an essential role in corrosion of the exposed metals.
One of the most significant reasons that aluminium is used in the construction industry, is due to the metal's highly corrosive-resistant properties. In fact, aluminium, even without additional treatment after it has been extruded, will not rust when exposed to the atmosphere as it is protected by its own natural oxide film.
Because of the nature of extruded aluminium, the surface finish provides excellent adhesion properties allowing the base metal surface to be coated. This is either powder coated or anodised, with highly successful and enduring surface protection systems – coating the metal will increase the durability of the material and its corrosion resistance. Thus, if in future use the surface becomes damaged or scratched, the base metal still won't corrode or rust.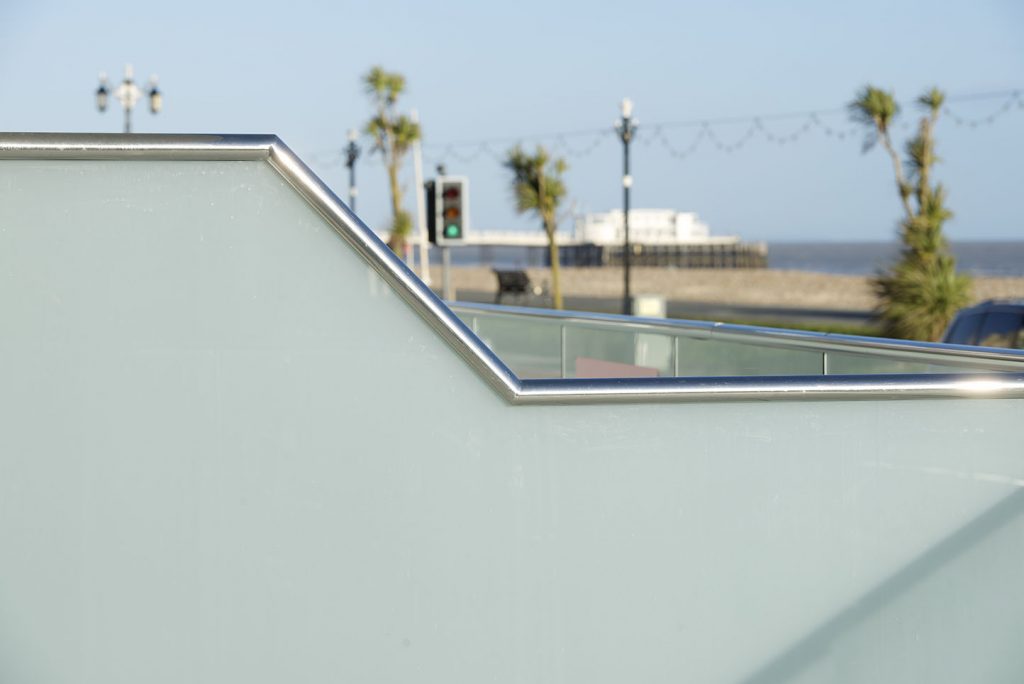 Over a number of years, we have recommended the use of glass balustrade held in an aluminium base channel as being the optimum balustrade for use in coastal locations – as seen in our post here Landmark project at Beach Residences. However, with the move away from the use of glass balustrade on high rise residential facades (due to the need to have materials that meet the A2 rating), the use of non-combustible material has led to an increased use of mild steel for 'railing' style balustrade. Our answer to this requirement is our Aluminium B50 Vertical Bar balustrade system . This fully meets the combustible material requirements as seen in our post here and also, for the reasons set out above, this aluminium balustrade system would be our 1st choice for any project in a corrosive environment.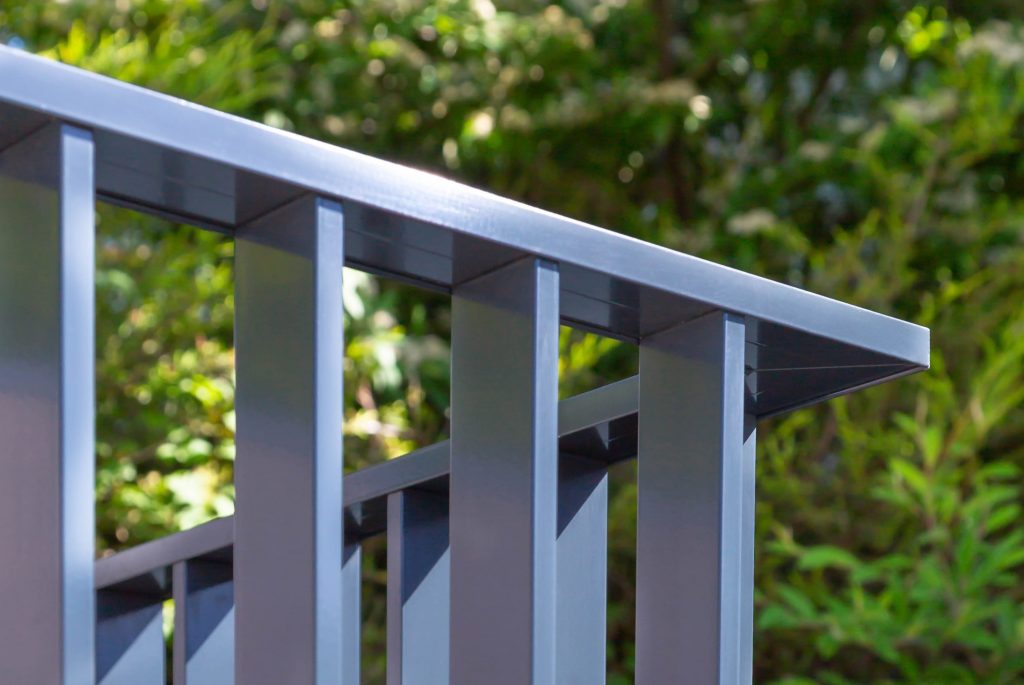 ---
BA Systems provides a full and comprehensive design, manufacture and install service of our balustrade and handrail products and systems.
Find out more about us on this link here or contact one our technical consultants for no-obligation advice on how to correctly specify  balustrade systems for a wide variety of sectors and applications.
Back to blog