What is laminated glass?
Before exploring the benefits of using laminated glass in balustrade systems, it is important we understand the composition of laminated glass for balustrades. In most circumstances, to meet the necessary building regulations, a glass panel for a Frameless Glass balustrade will be composed of a 10mm toughened glass panel + a 1.5mm interlayer + another 10mm toughened glass panel. These 3 layers would be laminated and bonded together under a high temperature to form the finished product.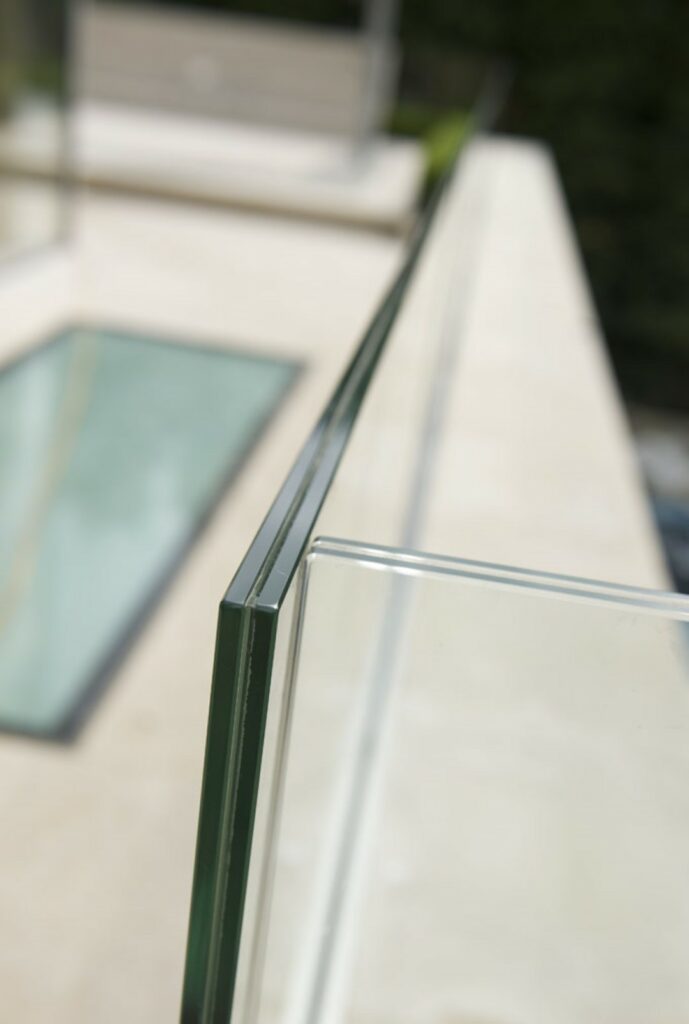 As outlined here, the two main interlayers are PVB and SGP. Also known as Polyvinyl Butyral and SentryGlas. It is of importance to note that the glass surrounding the interlayer is usually temper toughened glass which has also been laminated, not normally untoughened laminated glass.
BA Systems can now offer an additional interlayer option for non-combustible glass balustrades. Following recent developments and in response to the 'Ban on Laminated Glass' for buildings over 18m, we can now offer an A2 Rated Intumescent Gel Interlayer as part of our B40 Fire Rated Glass Product, that when framed is permitted for high-rise residential buildings.
What are the benefits of laminated glass?
1) PVB Laminated Glass as a cost-effective option that is readily available
The PVB Laminate Glass Interlayer is most common due to its cost/performance. In comparison to SGP which although is 5 times stronger than PVB interlayer, we don't endorse it due it being a very costly option. The PVB Interlayer however is known for being most used due to it being a more cost-effective option whilst also holding benefits such as good performance and durability. It is also readily available from a variety of manufacturers.
2) Interlayers used for privacy, tinting, colouring
Laminated glass can be provided in a variety of colours and finishes for different aesthetical looks. Coloured interlayers can be used very effectively for privacy or purely for decorative purposes. This can be very useful and cost effective for application on balconies in the form of privacy screens; Glass tinting, or patterning is particularly common here. Toughened or Monolithic Glass on the other hand requires back painting or sand blasting, which applies a coating to the glass itself which is much more expensive uplift.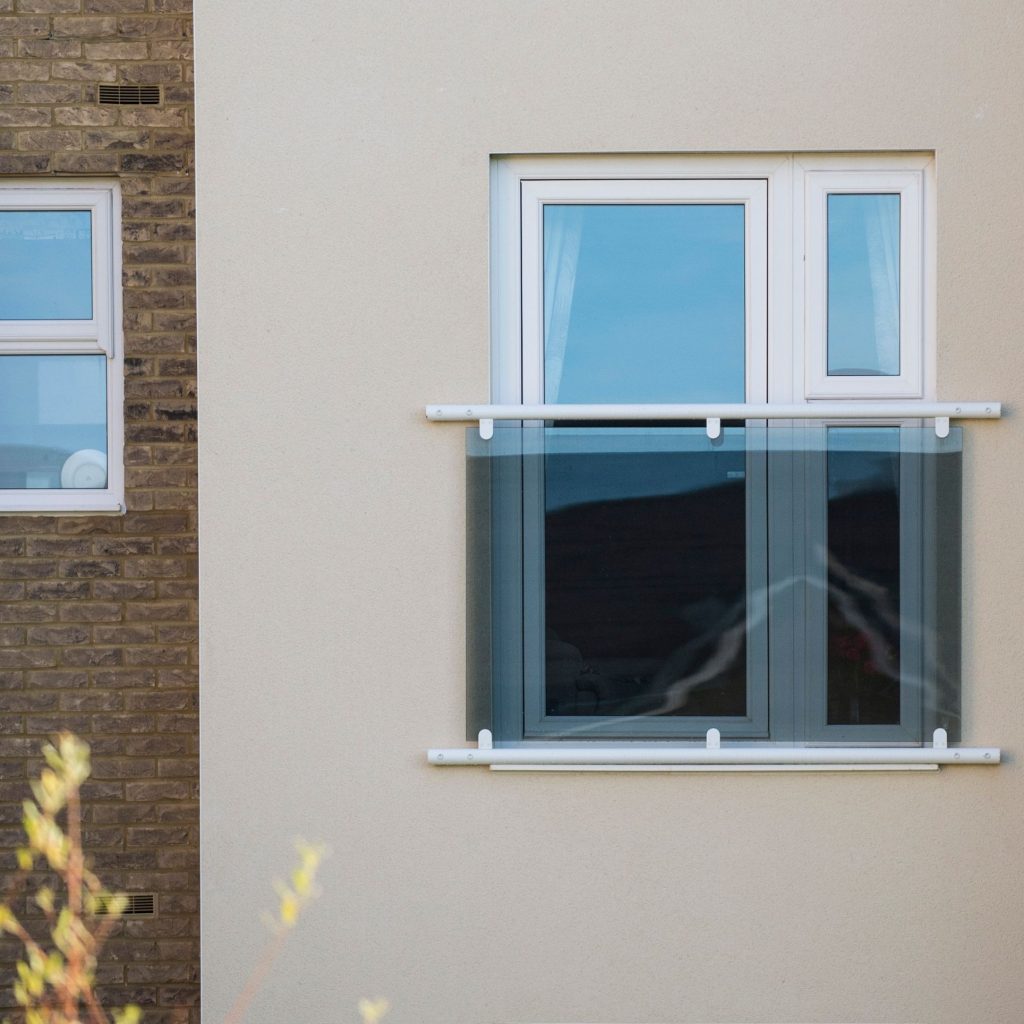 3) Safety benefits if one panel smashes
The main benefit of laminated glass is its safety benefits in event of glass breakage. When monolithic glass breaks, it will smash in to small particles which are not contained. This then leaves a dangerous balcony edge exposed and the particles or glass shards could fall off the façade of the building creating further safety implications. In comparison, when glass panel of laminated glass smashes, the interlayer will hold the majority of the particles in most breakages, minimising the impact of the breakage as although shattered, the barrier to the balcony edge remains in structure. This is something looked for under the CDM requirements. This obviously doesn't undermine the need to take urgent action in replacing the smashed panel as this still poses a danger, particularly given the sharp edge it can leave exposed.
4) Design choice
Not only does laminate glass offer aesthetical benefits in that the glass can be coloured, but also in that it lends itself to achieving a minimalistic appearance as BS6180:2011 8.5.2 states that a handrail should be used unless a laminated toughened glass is used.
BA Systems provides a full and comprehensive design, manufacture and install service of our balustrade and handrail products and systems.
Find out more about us on this link here or contact one our technical consultants for no-obligation advice on how to correctly specify  balustrade systems for a wide variety of sectors and applications.
Back to blog