As the volume of our balustrade installation projects have increased, we've recognised the need to ensure that our final product is maintained at the highest level. Although there's always a lot of work happening behind the scenes to make sure that's a reality, we thought this improvement was worthy of mention, both because of its impact on our ability to maintain the best standard time after time and our commitment to the environment.
This state-of-the-art saw was purchased particularly with our B30 Frame & Infill Panel in mind. With the product only being launched to the market in May 2015, we have already sold over 3700m of the product – that's about 95m a week!
The success of our new system was certainly a loud call for the new technology. The saw brings a number of benefits to our customers:
The seamless cuts leave a better finished product
Improves the flow of our balustrade manufacturing process leading to better on site lead times
Reduces material wastage
Reduces the installation time, providing secure edge protection during construction.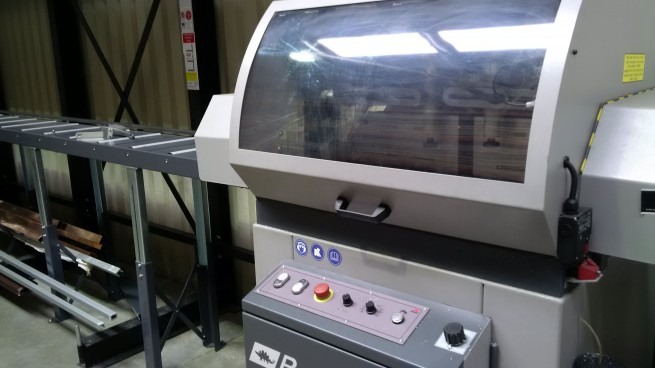 The first project that we used the machine on was The Gatefold Building for Willmott Dixon where we are currently installing balustrade to the balconies and walkways. With just under 1500m of our B30 System there certainly is a need to provide flawless consistency!
We know that for your construction sites, programme is essential, and our ultimate goal is to offer market-leading installation times. 2015 has been an exciting year, but we want 2016 to be even better. So this investment proves our commitment to taking the small steps to achieve this big goal.
Watch out for more videos on our production process in the coming months!
Back to blog