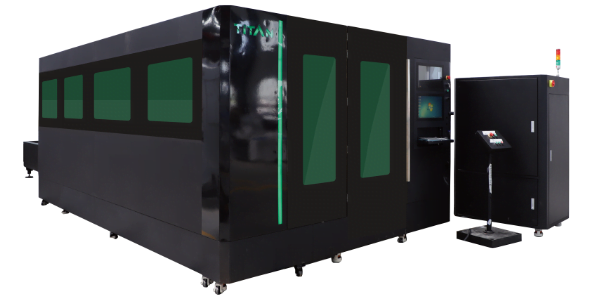 We have recently welcomed the arrival of our all new 'State of the art' Combination Laser Cutting Machine! Supported by the 'New Anglia Local Enterprise Partnership', through the Businesses Resilience and Recovery Grant Scheme, the investment in the new machine will bring added value, quality and expertise to our loyal and well established customer base.
---
So, what is laser cutting & how does it work?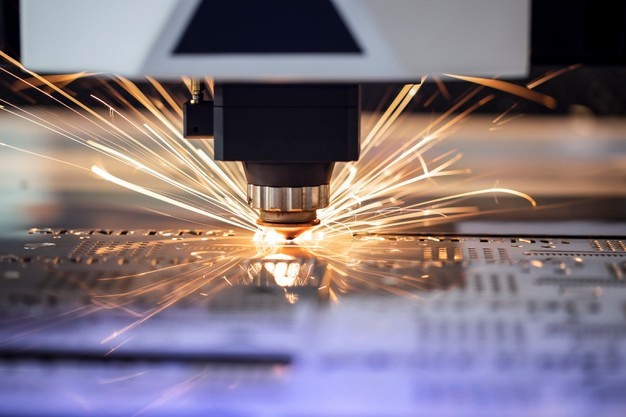 Laser Cutting is a technology that users a laser to vaporize materials, resulting in a cut edge. Laser cutting works by directing the output of a high-power laser most commonly through optics. The laser optics and CNC (computer numerical control) are used to direct the material or the laser beam generated. A commercial laser for cutting materials uses a motion control system to follow a CNC or G-code of the pattern to be cut onto the material. The focused laser beam is directed at the material, which then either melts, burns, vaporizes away, or is blown away by a jet of gas,[1] leaving an edge with a high-quality surface finish.[2]
---
The investment in this machine will bring many benefits to BA Systems in terms of streamlining our processes and increasing output but also in assisting us to provide more effective solutions for our customers.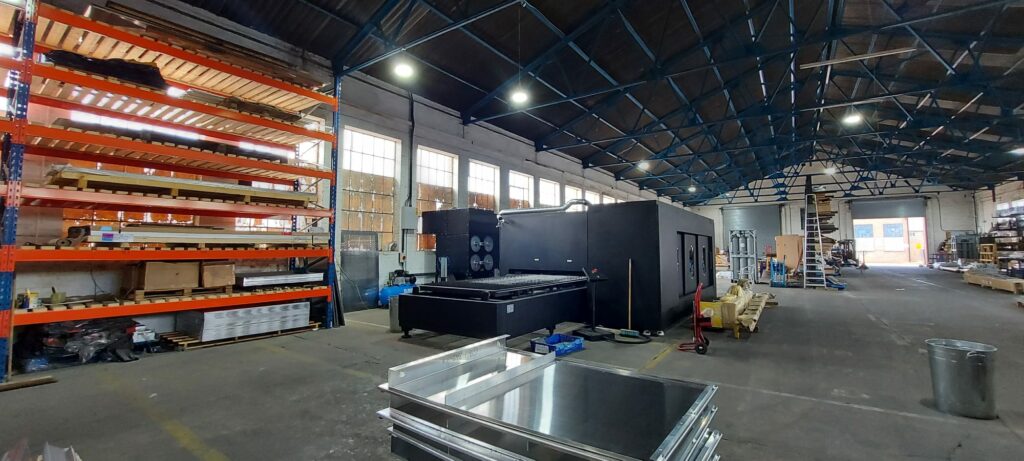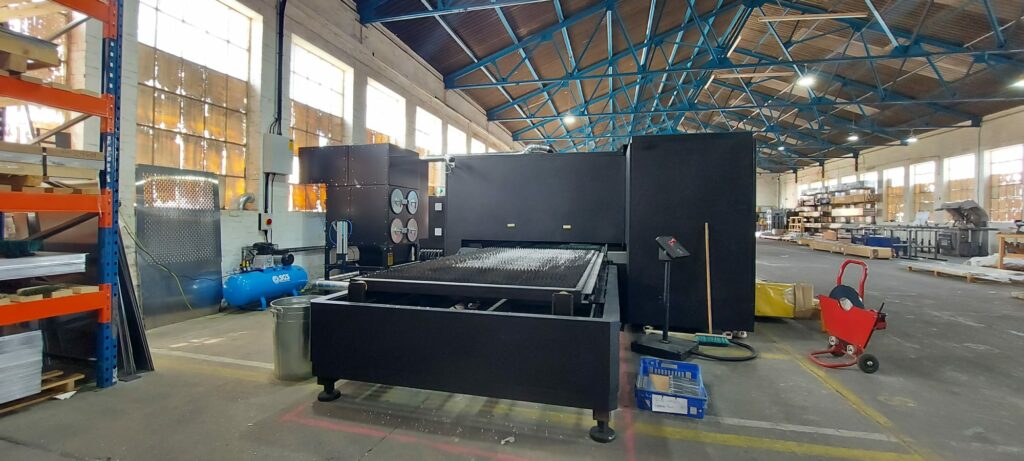 The New Machine has many advantages such as:
High accuracy and precision cuts – Laser cutting uses an extremely small, powerful laser which delivers a focused beam of light to the material it is cutting allowing for extreme precision.
Provide more accurate lead times with no need to replace or modify tooling – using a laser cutter can be more economical and efficient as it can produce parts or components in large batches, this means we can provide more accurate lead times for our customers as we have better control of our processes.
The precision and accuracy of a laser cutter allows for higher sheet utilisation with less waste – the precision and accuracy of a laser cutting machine means that it can utilise a high percentage of sheet material which not only minimises waste but reduces the time needed in manufacture as less time is needed to swap in new sheets of material.
Laser Cutting Machines have a low power consumption as opposed to presses and other cutting tools – in line with our aim of supporting the 2050 goal of becoming 'carbon-neutral' we see the investment of the Laser Cutter as a positive impact on the environment as we look to reduce our energy consumption in all areas of manufacture.
Extreme cutting versatility – A laser cutting machine can be used on almost any material for drilling, cutting, making engraving… For BA Systems, it means that we will be able to cut profiles, capping, trims, perforated balustrades and more!
We are confident that the investment in this machine will bring great results for BA, allowing for greater efficiencies in production for manufacture just in time.
---
BA Systems provides a full and comprehensive design, manufacture and install service of our balustrade and handrail products and systems.
Find out more about us on this link here or contact one our technical consultants for no-obligation advice on how to correctly specify  balustrade systems for a wide variety of sectors and applications.
Back to blog